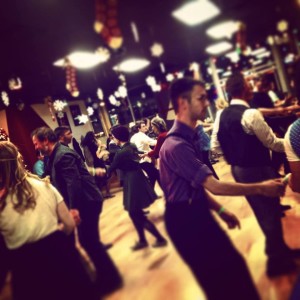 It's that time again for one of our largest swing dances of the year! Kids are back from school, family is in town, and everyone is ready to Swing dance. We've got live music, a beginner Swing lesson, and a packed room full of dancers. This all ages event is great for the whole family, and there is no experience or partner needed in order to attend.
Drop In Beginner lesson: 8:00 pm
Open Swing Dancing: 9:00 pm – 11:00 pm
Cost: $15
Live music brought to you by the 'Camden Hughes Quartet'
~~~NEW LATE NIGHT ADDED~~~
From 11:00 pm to 1:00 pm we will be spinning some some DJ'd tunes. It will be a mixed style late night including, but not limited to, West Coast, Blues, Fusion and Tango.
Cost: Free if you've already paid for the Swing dance, otherwise it's only $5 from 11:00 pm to 1:00 pm.